Accommodation | Tours | Functions | Weddings
This historic rural village is only 140 kilometres from Adelaide in the Clare Valley and offers self contained heritage cottage accommodation, with provisions for a full country breakfast. By prior arrangement, dinner can also be delivered to your cottage. As well as enjoying the picturesque surrounds, a range of activities are available for guests. Self guided tours of Bungaree's historic station complex are also available to day visitors.
12kms north of Clare at 431 Bungaree Road
Ph: 8842 2677
Website: bungareestation.com.au
Email: info@bungareestation.com.au
Facilities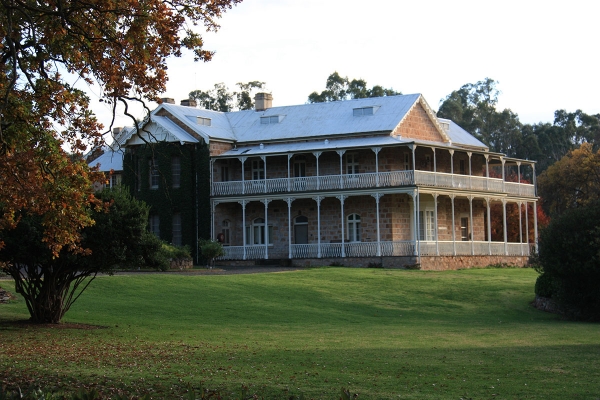 Further Information
The story of Bungaree Station begins on Christmas Day 1841, when George C Hawker and his brothers, James and Charles, selected this as the site for their "head station". They had purchased 2000 ewes from NSW, and on advice of the explorer, Edward John Eyre, went looking for sufficient good land along the Hutt River. They found "good drinkable water at a depth of 8 feet and plenty of it" and named the property "Bungaree", after the aboriginal name for the area.
Bungaree became the headquarters of an extensive property, running 100,000 merino sheep. As a result, the property was like a small village, with its sandstone Homestead, Woolshed, Shearers' Quarters, Station Store, Manager's House, District Council Chambers, staff cottages and a Church.
Today, as well as being an efficient mixed farm run by the 4th and 5th generations of the Hawker family, Bungaree Station offers heritage accommodation for guests, day tours, and unique venues for conferences, weddings and other functions.