Tours
Air conditioned 21 seater & 6 seater tours of wineries, historic buildings, views, personalised tours, charter, weddings, birthdays, groups, sports, transfers, dinners & guides available.
Clare SA 5453
Ph: 0418 832 812
Website: clarevalleytours.com
Email: info@clarevalleytours.com
Facilities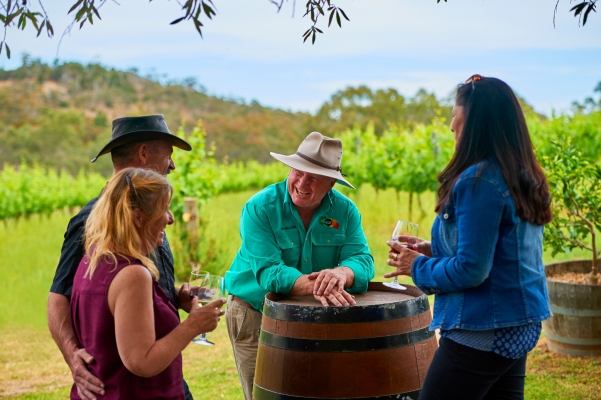 Further Information
Hi and welcome to Clare, experience and discover the Clare Valley with Clare Valley Tours.
One couple, two couples, a dozen or two or three dozen of you, we will put a tour together for you. Meander down summer roads, delight in natural bush settings and hidden vineyards and boutique wineries woven into the hills. Discover the produce the agriculture the viticulture the history, the heritage and the people of the valley as we pass by. You will savour the wines and indulge in the food.
Relax and enjoy an unhurried outing out that just evolves as the day goes by. You will visit lookouts, drive past historic homesteads, discover the secrets of Clare, experience country hospitality.
If you are in Clare for a weekend or week, let Clare Valley Tours turn your time in Clare into a great time in Clare